Will Apple cost $1 trillion?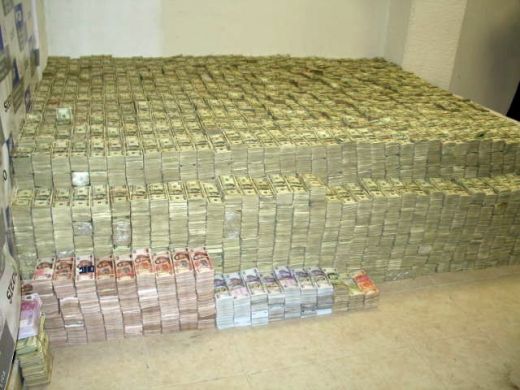 Today Apple managed to pass Exxon and now it is the most world valuable company. However, people's euphoria lasted several hours and then Exxon were on top again after market rally. But many people are still eager to know: What can happen to Apple next?
One of Reuters' columnists Robert Cyran is curious whether Apple may become the first one trillion dollars company:

"Apple's sales have been surging 80 percent a year, and its profit faster. What's more, it trades roughly in line with the growing stock market — and at less than half the price-to-earnings multiple it fetched in 2006, when revenue growth was much slower. Apple now trades at about 11 times estimated earnings for the fiscal year ending September 2012. The Standard & Poor's 500-stock index is valued at about 10 times next year's profit. But Apple's sales growth is nearly 10 times faster than that of the average company. Apple also holds $76 billion of cash and investments."
So, if Apple trades can be compared with the same trades in 2006, it could cost nearly $900 billion and even more.
It is interesting is there any person who can predict Apple's cost more brightly?
Cyran also adds that most investors just can't influence a $1 trillion company and makes a discount on the uncertainty of Apple's leadership, which cannot be insignificant:
"Apple can't be so cheap just because Steven P. Jobs, the chief executive, is in bad health."

Leave a comment