Apple Turns To Samsung For Manufacturing iPad 2 Display Panel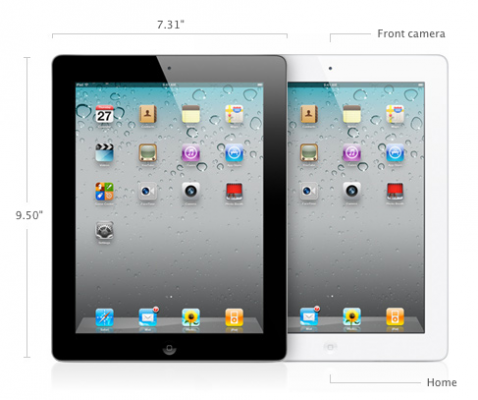 According to DigiTimes report, Apple has turned to suppliers other than LG Display (specifically Chimei Innolux and Samsung) because of some issues with 9.7-inch panel produced by LGD for the iPad 2. Apparently LG Display has failed to meet Apple's July orders for around 1 million units and also it hasn't fulfilled requirements in impact tests, during which backlight units of iPads 2 failed. Reportedly Apple has suspended its orders for new displays with LG, which until now has been the largest manufacturer of display panels for iPad 2.
As report wrote, due to these manufacturing issues, Apple has now turned to rival on the tablet market Samsung. But report also noted this can be temporary solution to solve current supply problems as Samsung's Galaxy Tab 10.1 is a direct competitor for the iPad 2. Report wrote:
"Samsung's Galaxy Tab has head-on competition with the Apple iPad 2 in the end market. This would prevent Apple from sourcing more panels from Samsung".
Chimei Innolux that is trying to expand its display production for the iPad 2 could benefit from the manufacturing problems at LG and competitive relations between Apple and Samsung.
In case Samsung refuses to manufacture display panels which Apple needs to meet strong demand for iPad 2, the company will have to turn elsewhere. And Chimei Innolux is apparently the most suitable choice, as the company was recently certified to manufacture display panels for Apple and it's an affiliate of Foxconn that is a longtime iPad manufacturing firm.

Leave a comment