Class-action Suit Filed Against Apple and 5 Book Publishers Over E-book Pricing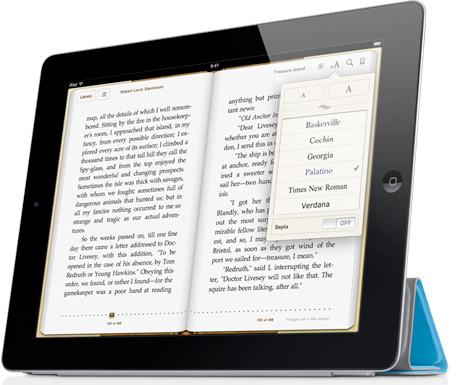 A class-action lawsuit has been filed against Apple and 5 of the 6 major book publishers: Hachette, HarperCollins, MacMillan, Penguin, and Simon & Shuster. The lawsuit claims that they "colluded to increase prices for popular e-book titles to boost profits and force e-book rival Amazon to abandon its pro-consumer discount pricing."
From the lawsuit:
In November 2007, Amazon revolutionized the book publishing industry by releasing the Kindle, a handheld digital reader for electronic books or "eBooks." A major economic advantage to eBook technology is its potential to massively reduce distribution costs historically associated with brick-and-mortar publishing. But publishers quickly realized that if market forces were allowed to prevail too quickly, these efficiency enhancing characteristics would rapidly lead to lower consumer prices, improved consumer welfare, and threaten the current business model and available surplus (profit margins). So, faced with disruptive eBook technology that threatened their inefficient and antiquated business model, several major book publishers, working with Apple Inc. ("Apple"), decided free market competition should not be allowed to work – together they coordinated their activities to fight back in an effort to restrain trade and retard innovation. The largest book publishers and Apple were successful.
This lawsuit alleges that as a "direct result of this anticompetitive conduct as intended by the conspiracy, the price of eBooks has soared" and "bring claims under federal and state antitrust laws to enjoin the illegal conduct and to obtain damages."

Leave a comment, read comments [2]