Apple Exploring Possibility Of Using IGZO Displays In iPad, iPhone And iPad mini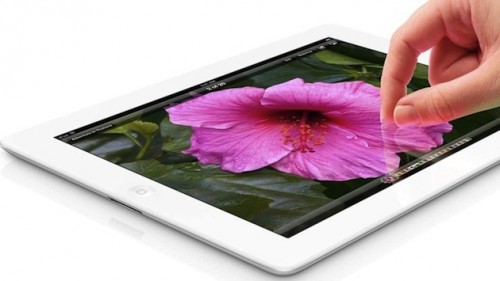 According to a new report from DigiTimes, Apple is exploring the possibility of using IGZO displays in the iPad, iPad mini and iPhone in 2013. The report notes:
"The sources said Apple is in further discussions with Sharp over IGZO panel production capacity estimates for 2013 and is also inquiring about whether AU Optronics' (AUO) L5C line could be used to produce the technology".
Over the past years, there were many rumors related to Sharp's IGZO displays, but Apple has not yet used the new technology in any of its products.
Recently Qualcomm invested $120 million in Sharp to push IGZO technology forward. And Sharp is said to be betting on this technology to save the company that is in a tough financial situation.
IGZO displays are said to have many benefits over existing displays. PCWorld notes that among these benefits are improved touch sensitivity, lower power consumption and increased pixel density.
Those enhancements would certainly be highly desirable for Apple to improve its products. In particular, the iPad 3 is thicker and heavier as it has to accommodate the larger battery necessary for power-hungry Retina display.
Thickness and display power consumption were also likely factors that prevented Apple from adding Retina display in the iPad mini. Rumors already claimed that the 2013 iPad 5 could be more lightweight and thinner than the current models.

Leave a comment