Apple to Release 12.9-inch iPad and iWatch Later This Year?

Earlier this year I told you that the guys from Cupertino were working on a new iPad model called iPad Pro. Looks like the development of the 12.9-inch tablet is currently on its most active stage as new rumors suggest that the device will be released in the fourth quarter of 2014.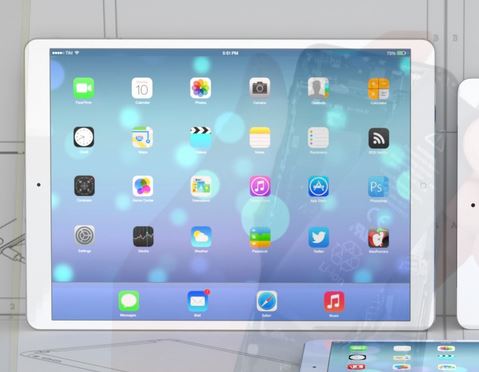 Apart from the new iPad, Apple will release its long-anticipated iWatch at the end of the year. The smartwatch will come in two sizes, moreover, there will be three different models of the wearable device, Chinese sources say.
Apple's fabled large-screened iPad, dubbed by the press iPad Pro, is still on the table and should see a formal release before the end of this year, if you trust a report from the Economic Daily newspaper

[...]

The Chinese publication also said earlier this morning that the iWatch will be launching during the third quarter of 2014 in three models and two sizes, with a high-end model ostensibly incorporating a screen with a sapphire-glass coating.
It should be noted, however, that all of the aforementioned rumors haven't yet been confirmed neither by Apple, nor by other reliable sources, so it is better to take them with a few pinches of salt.
[via iDownloadBlog]

Leave a comment