Apple to Release 12-inch Retina MacBook Air in 2014 - Rumor

A couple of months ago, David Hsieh of DisplaySearch said that Apple was planning to release a 12-inch MacBook Air with Retina display in 2014. Usually reliable KGI Securities analyst Ming-Chi Kuo reaffirmed Hsieh's words, however, these were still only rumors.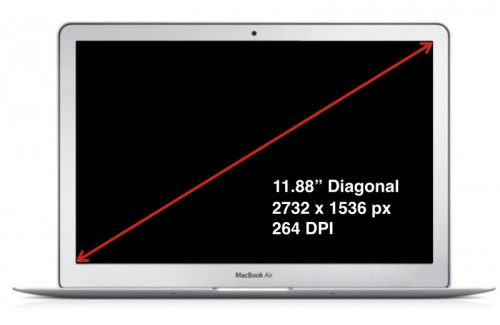 Quite recently some facts at last appeared on the Internet, which prove that the company from Cupertino may soon start using bigger displays for its laptops. Here're these facts (via MacRumors):
Analyst Daniel Matte, however, lays out a convincing argument at his new blog on why Apple would choose that size. Matte believes that the new Retina MacBook Air will be exactly 11.88" in diagonal screen size, as that would allow Apple to offer a Retina Display (2732 x 1536, twice 1366x768) with the exact same PPI as the iPad Air (264 PPI). The full analysis is worth reading.
Do you like the idea of 12-inch Retina MacBook Air? Leave your answers below the article.

Leave a comment