Apple to Sell Apple Watch Straps Separately

As you probably know, the long-anticipated Apple Watch will become available for purchase in April. There will be three main versions of the wearable device, namely, Apple Watch for those who need a device reminiscent of usual watch, Apple Watch Sport for those who plan to use it mostly as a fitness tracker and Apple Watch Edition for those who want an smartwatch made of gold.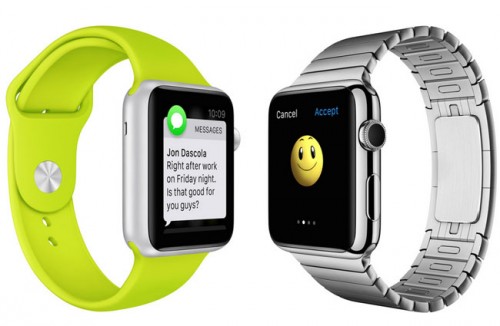 In order to allow customers personalize their gadget and make it truly unique, the guys from Cupertino will sell Apple Watch straps separately from the device immediately after its launch. What this means is that the user will get an opportunity to choose the color and material of a band for the smartwatch.
While Apple has hinted at millions of combinations of Apple Watch when considering the various watch faces and interchangeable strap combos, up until now we've not had confirmation that straps would be available to purchase separately alongside the Apple Watch at launch.
Apple's smartwatch is a tiny device, which connects to your iPhone and extends its functionality greatly. Apart from that, the tiny wrist-worn gadget is capable of tracking your health state as it has a bunch of special sensors inside.
The cheapest version of the Apple Watch will reportedly get a price tag of $350, while the most expensive one will cost about $4000.
[via 9to5Mac]

Leave a comment