Apple Watch Edition: Apple's New Marketing Tool?

Last week, apart from the relatively cheap Apple Watch and Apple Watch Sport, the guys from Cupertino have also announced something called Apple Watch Edition - a luxurious and incredibly expensive timepiece with several additional features for geeks. The prices for this version of the smartwatch start from about $10.000, so it is a bit strange Apple has released such a costly wearable device. Or not?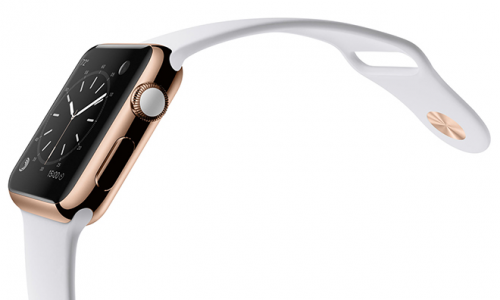 As explained by Andreessen Horowitz analyst Benedict Evans, the reason for the release of such device is quite obvious. It's a new marketing tool created by Apple aimed at attracting attention to less expensive Apple Watch models and boosting the overall sales of the company's wearables. It's something like a usual practice among the luxury brands.
The gold Apple Watch Edition is a way for Apple to put attention on its less expensive Apple Watch offerings. Apple doesn't even plan to sell a ton of the Edition watches, as the company has already said they'll be available in limited quantities.
As it turns out, Apple has once again proved that its marketing team is at least as powerful and creative as the team, which develops new products. Or even more powerful. Don't you think so? I'm waiting for your comments.
[via iDownloadBlog]

Leave a comment