Apple Watch Inventory to Be Constrained at Launch - Rumors

According to the latest rumors shared by reliable insiders, the in-store Apple Watch inventory in the USA will be heavily constrained at launch. This means many smartwatch models will not be available for purchase in April. That is why I believe that pre-ordering the long-anticipated wearable device is the best possible option for all those who plan to purchase it in the near future. Well, at least in the United States.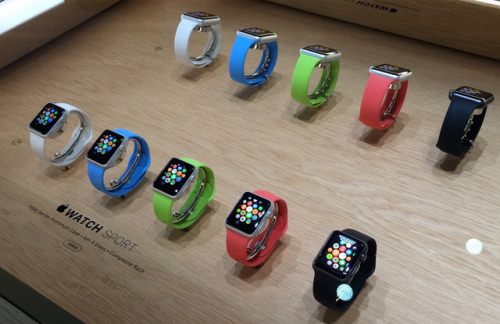 If you want to buy the Apple Watch model of your choice at an Apple Store at launch, you should consider pre-ordering online or through an Apple Store reservation, sources have told 9to5Mac. Due in part to the number of different models, Apple Watch inventory at many Apple Stores in the United States will be heavily constrained at launch, with priority given to reservations, meaning that Apple Watch availability for random walk-in purchases on day one will be noticeably tight.
What is interesting is that the stock in China will be larger. This is another indication of Apple's plans to make this Asian country one of the most important markets. Anyway, even though the reservations and pre-orders are favoured in the USA and other countries, this doesn't mean that there will be no Apple Watch units available for purchase for walk-in customers. Their number, however, is expected to be extremely small.
Apple will start selling the Apple Watch, the Apple Watch Sport and the Apple Watch Edition on April 24th. All the customers will get an opportunity to pre-order the model they like starting from April 10th.
[via 9to5Mac]

Leave a comment