First Third-Party Apple Watch Apps Hit Apple's App Store

Apple has just begun releasing selected third-party Apple Watch apps on the App Store. These apps include Twitter, Evernote, Things, Target, Dark Sky, The Wall Street Journal and many other applications from non-Apple developers. While the wearable device is expected to hit the store shelves only on April 24th, customers will get an exclusive opportunity to take a look at the smartwatch and try it on at the local Apple Stores starting from April 10th. They will also get a chance to pre-order the tiny gadget. However, to decide whether they actually need the Apple Watch, people should be able to look at different apps created for it.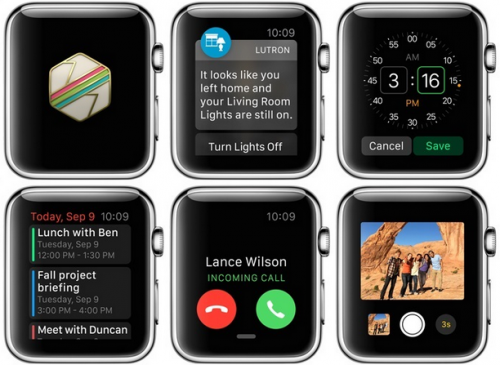 The apps are likely being released publicly now to allow the inevitable Apple Watch reviewers to access third-party Apple Watch apps. These apps will likely also be included with the Apple Store Apple Watches to show customers how familiar third-party apps from their iPhone can work with the new device.
Will you purchase the long-awaited wearable device manufactured by the guys from Cupertino? Leave your comments below this short post.
[via 9to5Mac]

Leave a comment