First volume of manga styled Steve Jobs' biography will appear in Japan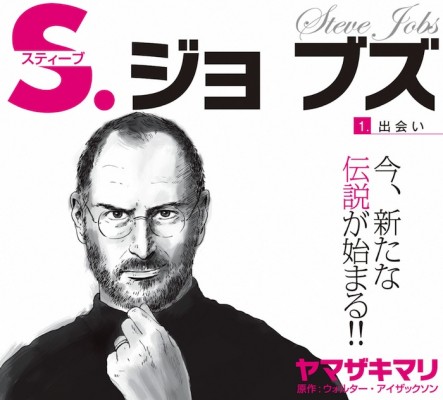 The Verge reports that the first volume Mari Yamazaki's manga based on the biography of Steve Jobs written by Walter Isaacson, will be introduced in Japan in May.
"The first thing you'll notice in these opening pages is that Yamazaki has pulled off the artwork beautifully; far from the spiky-haired caricatures that may come to mind when you think of manga, Jobs has been brought to life in a semi-realistic monochrome style that is never off-putting, but stays in the Japanese manga tradition."
The Verge also announced that the first volume contains fifteen pages, where Steve Jobs tries to convince Walter Isaacson to write a biography before illustrating childhood of Jobs and his college years.
Once Jobs is of college age, Yamazaki quickly transforms him into a hero any schoolgirl reader could fall in love with. The first volume ends as Jobs meet Steve Wozniak for the first time, creating conditions for their partnership and the formation of Apple.
Yahoo also published a preview of the first volume that shows how Jobs and Isaacson discuss the possibility of creating a biography of Steve Jobs.

Leave a comment