13-inch MacBook Air SSD is Faster than 11-inch MacBook Air SSD

As you already know, Apple on Monday released slightly refreshed 11-inch and 13-inch MacBook Air models. While both laptops got the same processor and graphics, the larger-screened model was also equipped with a new flash storage that is said to be "up to two times faster" than the flash storage inside of the 11-inch device. iFixit team decided to find out, whether the guys from Cupertino told us the truth about the speed of the SSD. As it turned out, they did.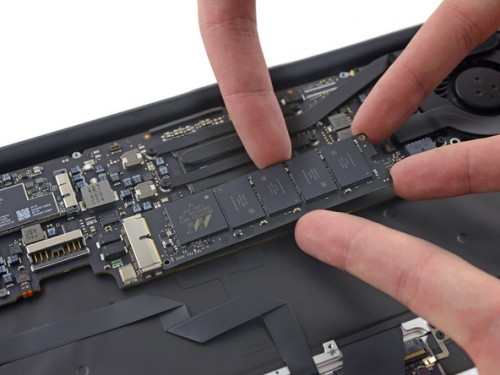 Average write speeds for the 11-inch MacBook Air using Black Magic's Disk Speed Test were 315MB/s, while average read speeds were 668MB/s. The 13-inch MacBook Air saw average write speeds of 629.9MB/s and average read speeds of 1285.4MB/s.
Apart from testing the speed of the SSD, iFixit also performed a teardown of both 11-inch and 13-inch MacBook Air. This teardown revealed that the faster SSD is produced by Samsung and the slower one, which can be found in the smaller laptop, is manufactured by SanDisk.
Unlike the 12-inch MacBook, the updated MacBook Air models are currently available for purchase. If you have decided to purchase one, I think this should be the 13-inch MacBook Air with updated SSD.
[via MacRumors]

Leave a comment