13-Inch Retina MacBook Pro Will Launch Along With iPad Mini In October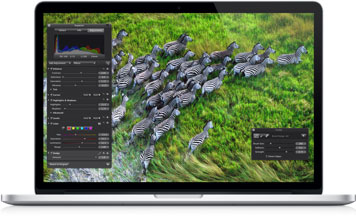 According to a report from 9to5Mac, Apple will debut the rumored 13-inch Retina MacBook Pro along with the iPad Mini in October. The report notes:
"The new 13-inch MacBook Pro will be sold in two configurations, with differing processors and storage, and will be available for purchase soon after introduction. Like with the 15-inch MacBook Pro lines, the 13-inch MacBook Pro with Retina Display will be sold (at a higher price) in addition to the current non-Retina display model".
The new MacBook Pro models line up with predictions of analyst Ming-Chi Kuo about a separate Retina display line that will be available along with the existing MacBook Pro lineup.
Apple introduced 15-inch MacBook Pro model with Retina display in June, retaining the existing 15-iinch model as well. It is likely Apple will continue this pattern by selling two 13-inch MacBook Pros lineups.
Apple will reportedly introduce the iPad mini at the media event on October 23rd.

Leave a comment