15-inch Broadwell MacBook Pro: To Be or Not to Be?

The shipping times for many 15-inch Retina MacBook Pro models have recently begun slipping to 2 or 3 weeks. This indicates that the supplies of the high-end laptop continue to decline. It's true that the guys from Cupertino may unveil a brand new 15-inch MacBook Pro model with a Broadwell processor inside at the Worldwide Developers Conference scheduled for June. However, keeping in mind that these chips are currently deeply constrained, I don't think that the official announcement is imminent.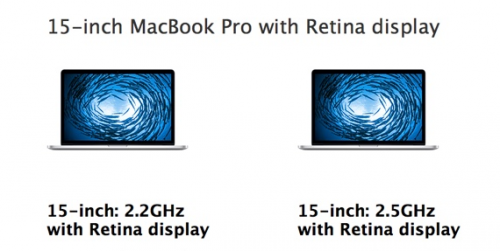 Intel has recently shipped a small batch of Broadwell chips for desktop computers, however, these are not the chips, which will be used in the MacBooks and iMacs.
We have heard no word on the status of Broadwell chips appropriate for the 15-inch Retina MacBook Pro for several months. The last update on the chips came from a roadmap released in the summer of 2014, which suggested Broadwell chips appropriate for the notebook would be released in July or August of 2015.
To be honest, the reason for delays in 15-inch Retina MacBook Pro shipments may be caused not by the imminent launch of the new model, but by some problems with the assembly of the laptop. Since the actual reason for such a situation with shipments remains unknown, the only thing we can do is wait for the new rumors to come.
[via MacRumors]

Leave a comment