2.5-inch iWatch to Come in October?

According to the latest report from Reuters, Apple's iWatch will be released in October. The mass-production of the device will start in July.
As to the smartwatch itself, it will reportedly feature a 2.5-inch display and a couple of sensors capable of tracking user's physical activity and monitoring his or her health. In particular, the device will be equipped with sensors measuring blood glucose, blood pressure, pulse etc. Apart from that, the iWatch will boast of wireless charging.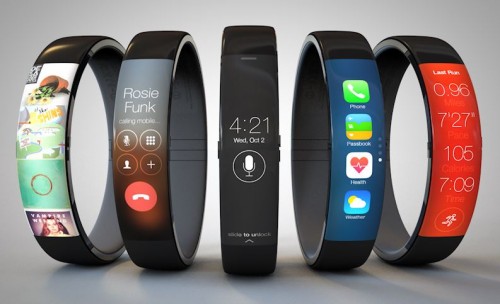 Apple's upcoming iWatch may measure in at 2.5 inches diagonally with a slightly rectangular face, reports Reuters, citing sources familiar with the product. The watch face is also expected to protrude slightly from the band to create an arch shape, and it will reportedly include a touch interface and wireless charging.
As noted in the same report, the gadget will be compatible with iOS devices. In fact, the iWatch will be only partially functional without a paired iPhone. This means that you will have to connect your iPhone to the iWatch to answer calls or write messages directly from the wearable device.
[via MacRumors]

Leave a comment