Accessory Maker to Create Battery Strap to Charge Apple Watch Using Hidden 6-Pin Port

As you probably know, the Apple Watch comes with a magnetic wireless charger. Users have to charge their wearable devices every night to make them work throughout the day. According to what one accessory manufacturer has recently told the reporters, there is a possibility to use the hidden 6-pin port on the smartwatch to charge it with the help of something called battery strap directly while wearing the gadget on the wrist. The manufacturer is reportedly working on a flexible battery in the form of the Apple Watch band and will announce it in the near future.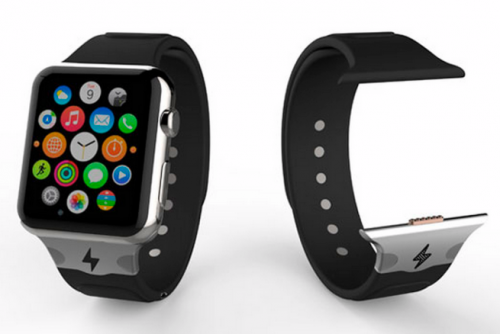 Apple utilizes a magnetic, inductive charging solution to charge Apple Watch, but a wired connection to the device's hidden 6 pin port will make designing battery straps much easier, according to maker of the upcoming Reserve Strap accessory, and even allow for faster more efficient charging compared to Apple's own solution.
Initially, the company planned to create a magnetic wireless charger for the Apple Watch similar to the one Apple had designed. However, after receiving the wearable device and examining it, the specialists decided to utilize the hidden 6-pin port.
[via 9to5Mac]

Leave a comment