Alleged Volume and Power Button Flex Cables for iPhone 6 [Images]

Photos showing the alleged volume and power button flex cables for the upcoming iPhone 6 have recently appeared on the Internet. What is interesting about these flex cables is that they are separated. This indicates that the guys from Cupertino may indeed relocate the volume button, as it was rumored earlier. In case you don't know, some Asian insiders claim that the power button will be placed to the right hand side of the smartphone.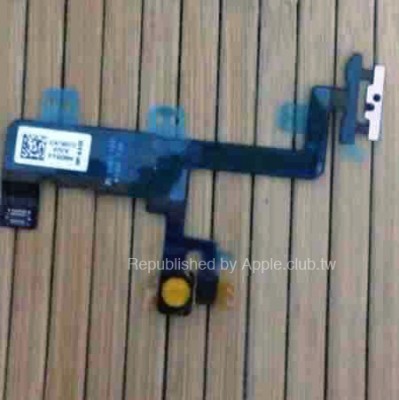 It should be noted that we don't know whether the parts shown on the images above and below are genuine. Nevertheless, the flex cables look pretty similar to those we may find inside of the iPhone 5s.
Photos have leaked on apple.club.tw allegedly depicting volume and power button flex cables for the iPhone 6. Notably, the volume and power flex cables are separate supporting rumors that Apple will relocate the power button to the right hand side of the device.
Apple's iPhone 6 is expected to feature a Touch ID fingerprint sensor, a sapphire-covered display and a number of other improvements. According what people familiar with the matter say, there will be two iPhone 6 models with different screen sizes and some hardware differences.The design of the handset will be slightly different from the design of the iPhone 5s.
[via iClarified]

Leave a comment