Alternative Email Client Sparrow Acquired by Google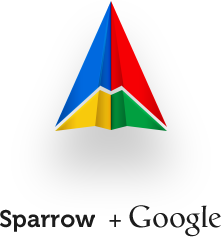 Google has recently acquired alternative email client Sparrow. Sparrow has already posted a statement on their website:
We're excited to announce that Sparrow has been acquired by Google! We care a lot about how people communicate, and we did our best to provide you with the most intuitive and pleasurable mailing experience. […]
We'd like to extend a special thanks to all of our users who have supported us, advised us, given us priceless feedback and allowed us to build a better mail application. While we'll be working on new things at Google, we will continue to make Sparrow available and provide support for our users. […]

Dom Leca

CEO

Sparrow
Leca also said that the company is not going to release new features, but continues to support their users. There is no information whether Sparrow mail service will be integrated with Google's iOS application released last year and received poorly by users. Anyway, Sparrow claims that they have always put their users first.

Leave a comment