Analyst Predicts Apple Will Launch iPhone 5S In June, Lower-Cost iPhone In September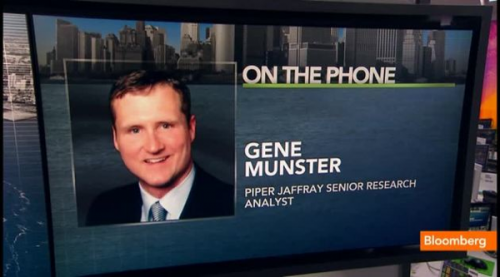 Today Piper Jaffray analyst Gene Munster issued a new research note, predicting that Apple will launch an iPhone 5S in June and a lower-cost iPhone in September.
Munster believes the iPhone 5S will be released with a better camera and faster processor and there is "an outside chance" that Apple will include NFC chip in the device as part of its digital wallet initiative. He also noted that the device could have some sort of biometric security feature, but believes it is more likely that the feature will be introduced in a future iPhone 6. Munster writes:
"We continue to believe Apple will have a cheaper phone product to address the emerging markets. In recent public comments, Tim Cook noted that the original iPod cost $399 and eventually the company released a $49 iPod Shuffle which addressed a broader market. We believe Apple will likely introduce a cheaper device in the September quarter".

Leave a comment