Another Alleged Photo of iPhone 7 Appears Online

Another alleged image of the iPhone 7 surfaced on the Internet yesterday. This time it emphasizes the antenna bands. According to previous rumors, Apple wants to get rid the antenna lines across the back panel and move them the top and bottom parts of the device.
The photo below confirms the rumors and at the same time matches another image that appeared online yesterday.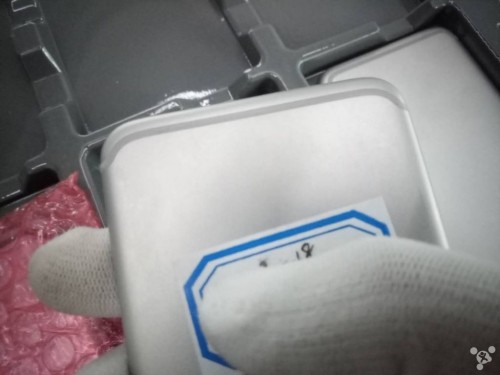 The rumors about the missing headphone jack, however, can't be confirmed using this image. There are also no dots at the bottom of the phone, which can mean that the Smart Connector will be added only to the iPhone 7 Plus.
The iPhone 7 is expected to be released in September. The specs include A10 processor, more RAM, better camera and battery as well as some design refinements. The larger model may also get additional improvements to differentiate it from the smaller one.
Follow us to keep an eye on the latest news about the smartphone and let us know what you think about the latest leaked image.

Leave a comment