Another Autocorrect Bug Found in iOS 11

Every new iOS release comes with its issues, and iOS 11 is a good example of it. Two weeks ago Apple has already fixed an autocorrect bug that corrected "I" to a queer symbol. Now another autocorrect bug has been discovered by some users.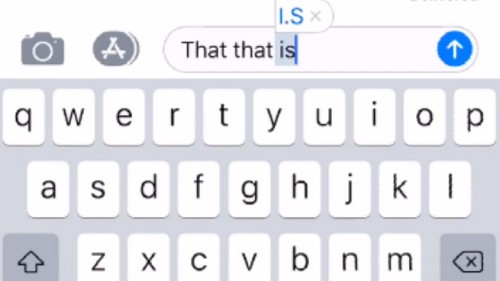 Originally the bug has been reported by MacRumors. A lot of iOS users were complaining about iOS 11 autocorrecting the word "it" to "I.T.". This is quite an annoying bug as the word is highly used. Impacted users told that the device restart didn't fix the issue.
For those who also faced with the problem there's a workaround: go to Settings — General — Keyboard — Text Replacement, tap the "+" icon at the top right and type "it" to both fields, Phrase and Shortcut. If this workaround doesn't work, probably the only way to avoid such a behavior is to turn the autocorrect off.
[via BGR]

Leave a comment