Face ID Again Fooled with a Mask

Earlier reports showed how Face ID was fooled with a twin, a child of the device's owner and even a mask. Another report of the Vietnamese company Bkav again showed how Face ID was fooled with a mask.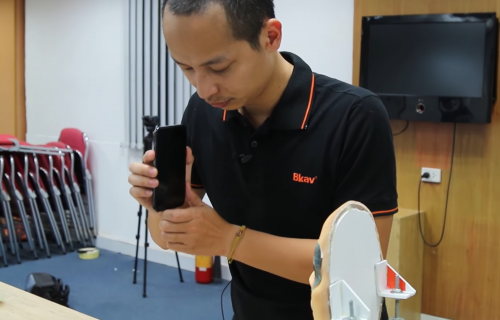 Bkav wrote in the blog post that the company used for the test a 3D printed mask with 2D infrared images of eyes. "Require attention" and "Attention Aware Features" has been turned on. Face ID has been reset and set up anew with the Bkav worker's face. After the setup the demonstrator unlocked iPhone X with his face and then placed the device against the mask and the iPhone unlocked.
Bkav says that Face ID is less secure than Touch ID and explains why. It's easier to take a photo of a person and then replicate their face on the 3D printer than to replicate the fingerprints. Still, we also saw videos about fooling Touch ID with fake fingers, but there's little evidence that something like this has been used to unlock other user's iPhone, as a fake finger is not easy to make. So, the average user has nothing to worry about the Face ID security as well. Apple will for sure improve its face recognition technology to make it more secure in the future, as it did with Touch ID.
[via MacRumors]

Leave a comment