Another Photo Leak Showed iPhone 8 Wireless Charger

The social media Weibo has shared a photo of parts that could appear parts of iPhone 8 wireless charging elements.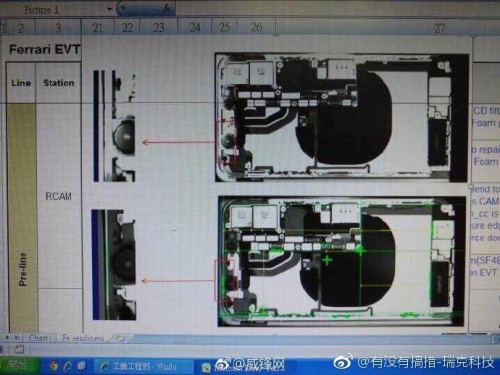 As it was discussed earlier, iPhone 8 may be equipped with a wireless charger. The recent leak showed an alleged part of the charging coil. Now another leak confirmed that new iPhone would feature wireless charging.
The photo is represented by an x-ray view of the new iPhone. There is a black spot in the center of each image, that could be a charging coil discussed earlier. Besides, the analyst Ming Chi Kuo assumed that all iPhone 8 models will support wireless charging. Although, other analysts claim the charger won't be ready for the release date and if it would be featuring at all, the charger will be sold separately later on.
[via 9to5Mac]

Leave a comment