Apple A7 Processor Will Include Samsung Components

Something very similar to a new Apple A7 processor has been recently spotted inside the iOS 7 filesystem by a developer Nick Frey. What is more - this chip includes Samsung components. Again.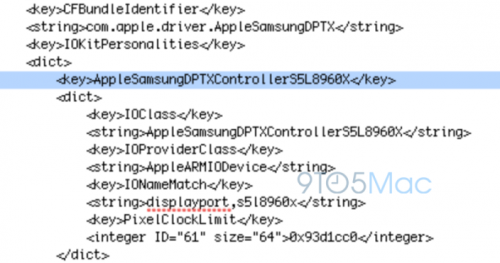 The new processor has a version number s5l8960x (A7?), while the older generation CPUs have s5l8950x (A6) and s5l8955x (A6x) code numbers. Here's what the analysts from 9to5Mac say about the new processor:
Interestingly, it appears that Apple will again work with Samsung for this new chip. The main system-on-a-chip will include some Samsung components - at least to power the display, according to analysis of the above code by a person familiar with Apple's chip design process. This contrasts with a rumor from earlier this year (like every year) claiming that Apple will switch to TSMC on the A7 processor.
Looks like again Apple is dependent, at least to some extent, on its main market rival.

Leave a comment