Apple Admits Third-Party Repairs Can Brick iPhone 6 Units

Earlier this year, iPhone 6 users have begun complaining about a rather strange problem. According to the most recent complaints, the iPhone 6 units with Touch ID home buttons repaired by third-party companies can become unresponsive or broken for good after the software update. A number of users have seen the 'error 53' immediately after the update to a newer iOS version. One of such users was a Guardian freelance photographer.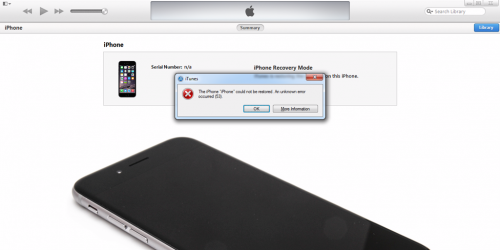 The Guardian reports that Apple has acknowledged growing complaints that third-party repairs to the Touch ID home button of an iPhone 6 can brick the device when iOS is updated, and that it is a deliberate security feature.
Unlike other bugs and problems, this one seems to have no possible solution. iFixit expert Kyle Wiens says that when the original components of the iPhone 6 are changed to the copies, the phone locks itself and that it's impossible to fix it.
[via 9to5Mac]

Leave a comment