Apple awarded 676 patents in 2011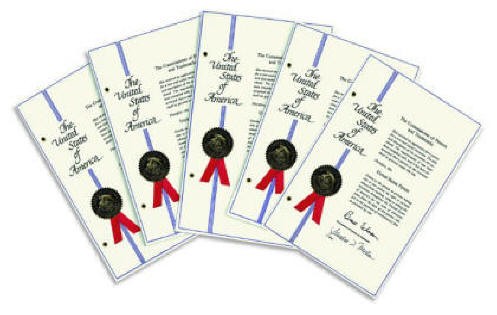 According to the U.S. Patent and Trademark Office, Apple was awarded a total of 676 patents in 2011. Now Apple is No. 39 among companies awarded inventions in the U.S., comparing with the last year result, when Apple won 563 patents and was ranked the No. 46 global company in terms of inventions.
The No. 1 inventor in America was IBM, which was awarded 6,180 patents in 2011. The second place belongs to Samsung, which won 4,894 inventions outside of its home country of Korea. The third place took Canon with 2,821 patents. Panasonic came in the fourth place with 2,559, while Toshiba took fifth with 2,483 inventions. Microsoft is in the sixth place, with 2,311 patents, Hewlett-Packard with 1,308 patents in 14th place, Intel with 1,244 patents in 16th place, and AT&T, whose 721 patents put it in 35th.
Apple's 676 patents awarded put it ahead of companies like Research in Motion (663 patents, ranked 40), LG Display (643 patents, ranked 41) and Nokia (585 patents, ranked 47).

Leave a comment