Apple Constantly Increasing R&D Expenses – Report

According to the latest report from Business Insider, Apple is constantly increasing the amount of money spent on research and development. This means that the company looks for new technologies and ways of making its products better.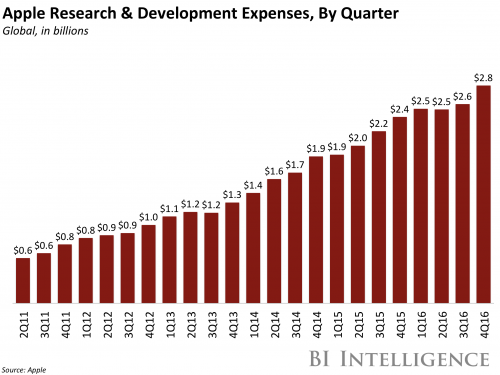 Last quarter, Apple spent $2.8 billion on R&D. That's $0.4 billion more than in the year-ago quarter. Overall, the company invested $10.39 billion in research and creation of new prototypes and technologies in 2016. This accounts for approximately 4-6% of revenue.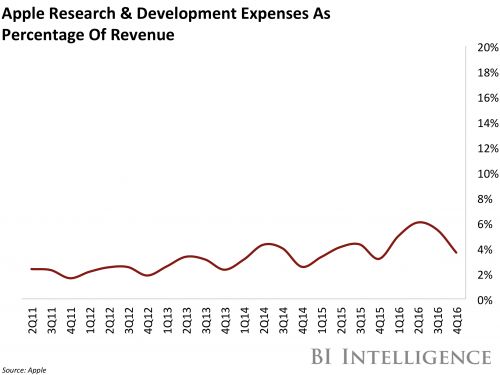 This doesn't mean that Apple is one of the biggest R&D companies in the tech industry. As a percentage of revenue, Apple's R&D spending lags behind companies like Facebook, Alphabet, Microsoft, Amazon, Qualcomm, and Intel.
Apple CEO Tim Cook confirmed that the company is interested in innovations and working on multiple projects. Still, Cook didn't give any details on what's exactly being developed in Cupertino.
Apple is rumored to be working on wireless charging, augmented reality glasses, and a number of other technologies.
[via Business Insider]

Leave a comment