Apple develops location-aware iPhone alert system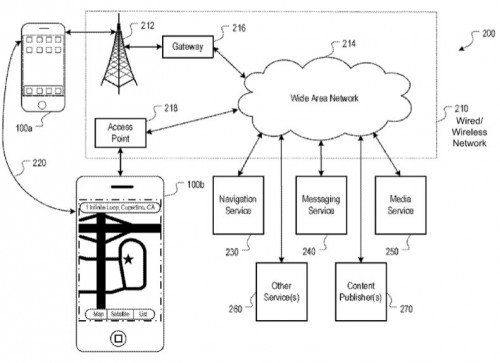 This week AppleInsider discovered another Apple's patent application entitled "Dynamic Alerts for Calendar Events", which was recently made public by the U.S. Patent and Trademark Office. It describes a system that could dynamically alert its users on different occasions based on users' current location.
The system would reportedly use its user's calendar events and GPS in order to determine how much time it will be required for the person to travel to the scheduled event and alert him about that.

This iPhone software could even determine the time required for travelling by using not only a GPS signal, but also such external factors as historical and current traffic conditions. Thus the system would be able to propose best routes and alert its users accordingly.
To make the algorithm of finding the best route even more effective Apple could also rely on crowd-sourced data and take into account such scheduled events as public gatherings, sporting events, concerts and movies.
It is noted in the application that Calendar app, which is inbuilt into current iPhone and other iOS devices, is also effective and can store such extensive detail as date, location, time, durations, participants and subject of a meeting or appointment. However, any realization of alarms is based only on a pre-set time and cannot take real-world conditions into consideration.
Apple's system on the contrary could rely on a wide variety of different data (including weather, public transportation schedules and changing road conditions) so the users could be ensured they would arrive at their event on time.
The patent application was filed in November of 2009 and is credited to Teck Yang Lee and Geoffrey G. Stahl.
As you may remember, few weeks ago Apple had released a public note where a new "crowd-sourced traffic" service for iOS users was mentioned. The company revealed it has been anonymously collecting users' location data for its "improved traffic service", which will reportedly arrive in "the next couple of years".
As Apple has just renewed its contract with Google on using Google Maps in its devices, it becomes obvious that the above-mentioned system won't appear in iOS 5, which is set to be unveiled next week.

Leave a comment