Apple Files Patent for "Network Access Using Short-Range Connectability"

According to the U.S. Patent and Trademark Office, Apple has recently filed a patent for "Network access using short-range connectability". The company from Cupertino suggests a new technology that makes it possible to connect two devices using low-power communications, such as Bluetooth, for instance.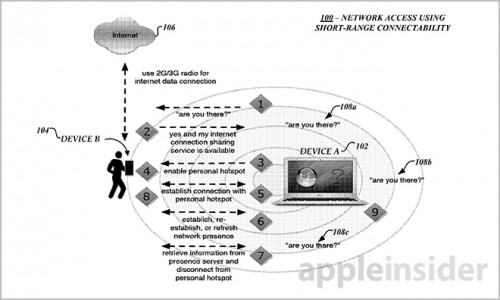 As noted by AppleInsider,
Specifically mentioned in the document is a primary device that has the ability to establish a connection with a remote network, but may not have a built-in radio transceiver, as would a smartphone. A second device, which has such a radio, is paired to the first and can provide the necessary communications access by allowing the first device to pair and share data over protocols such as Bluetooth. This also lets the primary unit stay in a low-power state, thereby increasing battery life.
The new connection method seems to be similar to the existing Bluetooth technology, however, it works on a bit different basis. Moreover, it is more efficient and consumes less energy. Just the right thing to pair iPhone with iWatch.

Leave a comment