Apple Granted Patent for Docking Station with Flexible Connector

Apple has been recently granted a patent for a brand new docking station for smartphones and tablets with a flexible connector inside, which makes the whole mechanism more durable and easy to use. The patent is entitled "Dock connector with compliance mechanism" and its number is 8.986.029. Below you may take a look at the rendering of the new docking station, which was included in the document filed by the guys in Cupertino last year.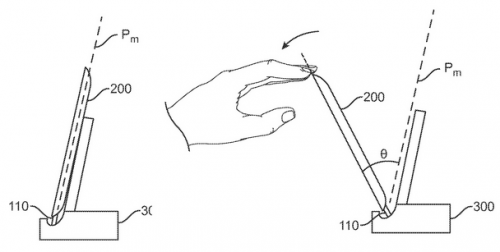 The United States Patent and Trademark Office (USPTO) on Tuesday published dozens of Apple patent grants on its website, among them an invention describing a docking station for portable devices with a flexible Lightning connector.
As it was mentioned above, the first patent application was first revealed to public in March 2014. After that, Apple filed this patent to USPTO. As to the inventors of the new docking station, these are Apple engineers Michael Webb, Ian Colahan and Paul Thompson.
It is currently unknown when Apple will start the production of the new docks for iPhones or/and iPads. Still, I believe this will happen in the near future. And what do you think about this? Leave your comments below.
[via iDownloadBlog]

Leave a comment