Apple Granted Patent for Wireless Magnetic Headphones for iPhone

On Tuesday, Apple was granted a patent No. 9,277,309 for a hybrid headphone design, which makes it possible to use single headphones in both wired and wireless modes.
What is interesting, the patent application was filed back in 2012, shortly after the company launched its brand new EarPods alongside the iPhone 5.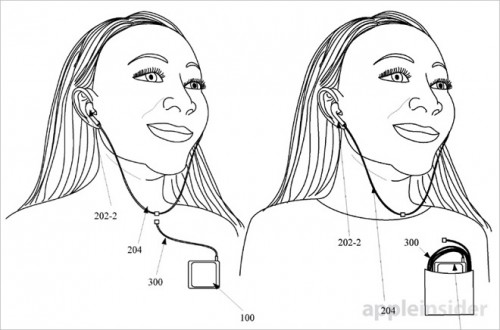 The main difference of the new headphone system is a magnetic mount. Basically, the magnetic mechanism provides the ability to use only the upper part of the headphones. This allows to connect and disconnect the whole thing into two separate sections at any time. Apart from that, one can connect headphones to the main wire for charging.
Surely, this innovation will help many users to solve everyday problems, for example, cable clutter, and prevent headphones from accidental damage. Apart from that, new Apple-branded earbuds can mark another step towards the widespread use of wireless headphones.

Leave a comment