New Details About iPhone 7 Revealed: Thinner Waterproof Body and No Headphone Jack

Japanese Apple blog Macotakara has recently shared some news about the iPhone 7.
According to the reporters, the handset will get a number of advanced features, for example, a thinner Lightning connector that is supposed to reduce the overall thickness of the iPhone. In fact, it's said that the updated model will be 1mm thinner than the iPhone 6. Still, it will have the same width and height.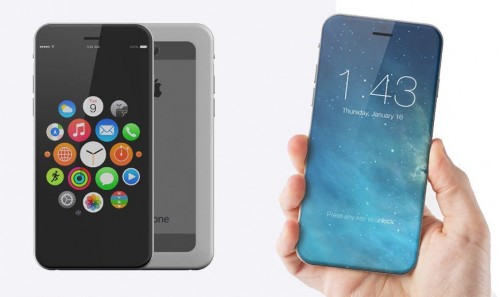 Another improvement is a flush camera lens. In addition to that, Apple will probably get rid of the headphone jack and put stereo speakers to the bottom of the phone to improve sound quality.
Aside from other things, the iPhone 7 is said to be waterproof. Although the rumor hasn't been confirmed officially, there's a big chance for this to happen. Apple reportedly plans to make the device waterproof by using special chemical coating for its components.
Apple's main market rival, Samsung, has already released the Galaxy S7, which is water-resistant, so now it's up to Apple to make the move and beat the rivals with the all-new iPhone 7.

Leave a comment