Apple Invents New Aluminum-Like Metal for iPhones

According to Apple's latest patent filing, the guys from Cupertino have recently created a new material that looks and feels like metal, but actually is a frequency-transparent plastic. This invention can possibly allow Apple to get rid of the antenna bands that can be found on the iPhone 6 and iPhone 6 Plus and create a smartphone with an incredibly sleek design. Below you may take a look at the mockup of the handset made of this new material compared to the iPhone 6.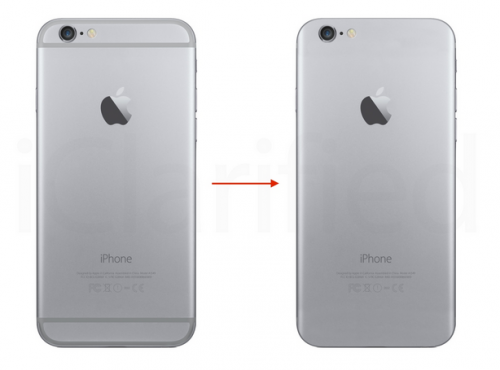 The new material combines the strength and the texture of metal, but unlike the aforementioned, it can let the signal go through its surface. And that's what it should do.
Apple says that "one design challenge associated with computing devices is maintaining a sleek and consistent appearance of a metallic outer enclosure for housing the various complex internal components."

[...]

Fortunately, Apple has found a method of forming a composite structure that is substantially non-electrically capacitive and having an anodized metal appearance.
It is currently unknown whether Apple will make the next-generation iPhones out of the new material or leave them in their aluminum bodies. Keeping in mind that the information about the latest patent filing surfaced on the internet only now, I don't think the iPhone 6s and iPhone 6s Plus will get a brand new body this year.
[via iClarified]

Leave a comment