Apple Is Getting Ready for Autonomous Vehicle Testing [Images]

New details about Apple's secret autonomous car program have surfaced online.
According to the documents shared by Business Insider, the system Apple is working on is called "Apple Automated System". The company is using three Lexus RX450h SUVs equipped with Logitech steering wheel and pedals to control the car by wire. The test drivers pass several tests and trainings before getting into the car as they need to be ready to take control over the autonomous vehicle at any time.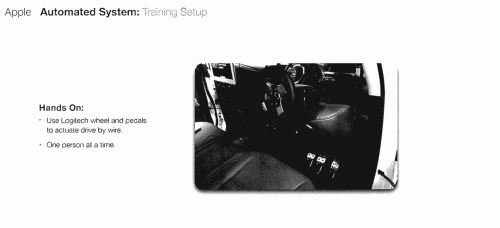 Apple drivers need to pass seven tests before they are qualified to operate the vehicle in self driving mode. Each driver gets two practice runs and three trials to pass each test.
Below you can check out some images showing the documents that deal with car testing.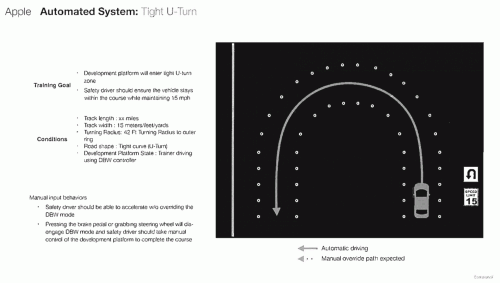 Apple is developing a system for controlling autonomous vehicles. In future, it may either be used for Apple's own car or sold to car makers.
[via iClarified]

Leave a comment