Apple is moving towards the development of the next-generation iPad mini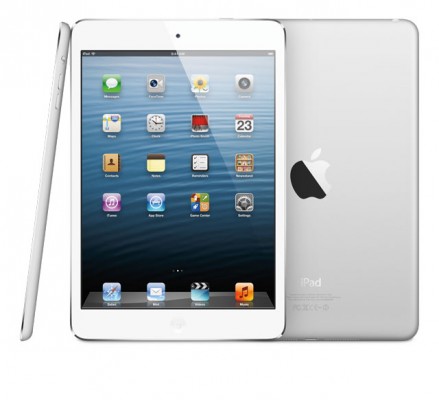 Manufacturers of components for the second-generation iPad mini are preparing to introduce on the market sooner than expected. It is evidenced by one analyst, although the exact dates are uncertain, since Apple is planning to complete the global deployment of the first-generation model.According to research of Doug Freedman analyst from RBC Capital Markets, chip manufacturers are already preparing for the development of the second generation iPad mini, reports Brooke Crothers from CNET.
"iPad Mini Gen-2: Apple's gen-2 iPad mini is getting pulled-in, and is likely to have several new suppliers, with TXN gaining content," Freedman wrote.
Crothers believes that Apple may move up the timetable for production of tablet computers, but notes that the information is of little use, since there were no rumors concerning the release of the next generation of devices.
It looks like Texas Instruments, referred to as "TXN" in the note of Friedman, will build on existing suppliers of components for future iDevice. It is not clear what "new providers" will be added to the roster, although Apple reportedly looking for ways to diversify the supply of critical internal components from rival Samsung.
The report touches on some rumors that Apple will focus its efforts on solving the next generation iPad mini screen that matches the current Retina display, which is present in the iPad and iPhone 4 g 5.
Apple still completes a scan around the world, most recently debuted 7.9-inch tablet to the Chinese market. On Tuesday, it was reported that a Chinese Telecommunication Equipment Certification Center has provided a network license for cellular-enabled releases of iPad mini, which should be launched soon by Apple's partners, such as China Unicom and China Telecom.

Leave a comment