Apple Launches 21.5-inch Retina 4K iMac, New Magic Trackpad, Magic Mouse and Keyboard

Apple has just released a new 21.5-inch iMac with an incredible Retina 4K display. Its resolution is equal to 4096 x 2304 pixels, apart from that, the device features the fifth-generation Intel Core CPU and Intel Iris Pro graphics. All these notable updates make the computer a worth purchasing device.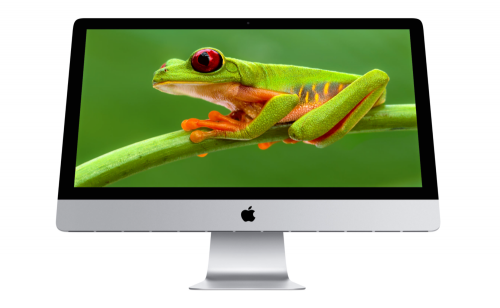 Apple has also launched several new accessories, namely, the Magic Trackpad, Magic Mouse and Keyboard. The trackpad now supports Apple's Force Touch technology and together with keyboard has a slightly tweaked design. All the accessories work on lithium-ion batteries and thus let the owner use them longer on a single charge.

Here's how Apple SVP Philip Schiller describes the new iMac:
"These are the most stunning iMacs we've ever made. With our gorgeous new Retina displays, more powerful processors and graphics and all-new Magic accessories, the new iMac continues to redefine the ultimate desktop experience."
The latest iMac with a Retina 4K display is a high-end device, so it has a price tag of $1499. Users from selected countries can order the new computer right now.
[via 9to5mac]

Leave a comment