Pangu Team Releases Jailbreak of iOS 9

I've got some good news for those who plan to jailbreak their compatible iPhones, iPads and iPod touch units running iOS 9. The Pangu team has just released untethered jailbreak of iOS 9. Even though Apple has reportedly patched the vulnerabilities used in the iOS 8.4 jailbreak, looks like the hackers have found something new.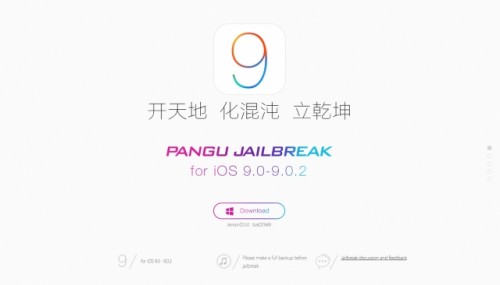 The new jailbreaking utility supports iOS 9-iOS 9.0.2, so if you have a compatible device, you can download it right now. Pangu9 version 1.0.0 is available at link. However, you should keep in mind that currently it is available only for Windows.
Stay tuned as soon we'll post detailed instructions on how to jailbreak your iPhone, iPad or iPod touch.

Leave a comment, read comments [2]