Apple Launches iPhone 6 and iPhone 6 Plus in 22 More Countries

As it was previously announced, Apple is today launching its iPhone 6 and iPhone 6 Plus in 22 new countries. It is strange, but looks like the guys from Cupertino have enough handsets to cope with the demand in these countries. What do I mean by the word strange? Well, last year the initial batch of the iPhone 5s units was significantly smaller and that caused delays in shipping handsets to customers. This year everything is different.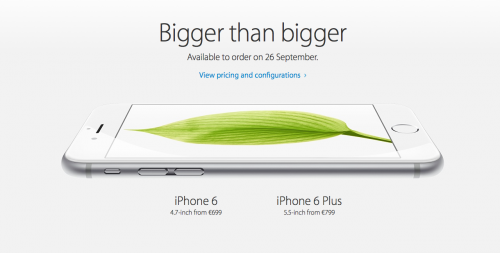 Anyway, let's get back to our topic. Apple is launching the sales of both 4.7-inch and 5.5-inch iPhones in Austria, Belgium, Denmark, Finland, Ireland, Isle of Man, Italy, Liechtenstein, Luxembourg, Netherlands, New Zealand, Norway, Portugal, Qatar, Russia, Saudi Arabia, Spain, Sweden, Switzerland, Taiwan, Turkey and United Arab Emirates. If you live in one of the aforementioned countries and plan to purchase the new smartphone, you should hurry up.
As you probably know, the guys from Cupertino managed to sell 10 million iPhone 6 units during the launch weekend. It would be interesting to see the figures that deal with today's launch. I hope that Apple will publish them soon.

Leave a comment