Apple Launches iPhone 6s Smart Battery Case

Apple has just quietly launched new smart accessory for the iPhone 6s. This accessory is a thin battery case that may substantially increase the battery life of the handset. While iPhones have been supporting the use of third-party external battery cases since the launch of the iPhone 4 or even earlier, it is the first time the company released its own suchlike product.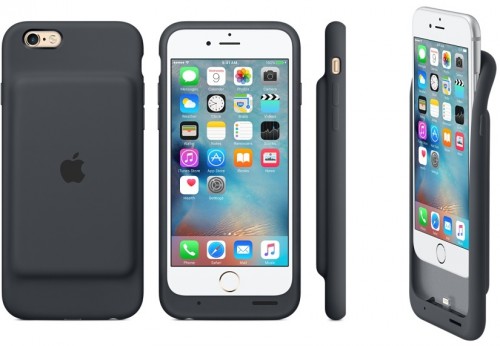 The iPhone 6s Smart Battery Case is made of soft and nice-looking silicone and costs $99. It is already available on Apple's online store. There are two color options, Charcoal Gray and White, so you can choose the one you really like.
Here's what Apple writes about the its new iPhone 6s case:
Charge your iPhone and battery case simultaneously for increased talk time up to 25 hours, Internet use up to 18 hours on LTE, and even longer audio and video playback.* With the Smart Battery Case on, the intelligent battery status is displayed on the iPhone Lock screen and in Notification Center, so you know exactly how much charge you have left.
The release of the Phone 6s Smart Battery Case is a surprise for Apple users. It would be interesting to see if the company releases same cases for other iPhone models.
[via MacRumors]

Leave a comment