Apple made a deal with Unisys to increase its sales on governmental market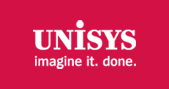 New Bloomberg report reveals that Apple has made a contract with Unisys Corp to help it sell its products to enterprise and government clients, so now Unisys also provides "maintenance and other services to companies and government agencies that purchase Apple devices."
The history of Unisys is similar to the IBM's one. Nowadays it is a provider of IT-services for huge corporations, airports, the FAA, TSA, IRS, though 30 years ago it was a mainframe hardware vendor.

The terms of the contract were not revealed, but managing partner at Unisys Gene Zapfel told that the deal was made this month and explained why Apple is interested in it:
"Most of those organizations are still pretty heavily [Windows] PC-based. Apple is going to crack the nut and clients are going to start buying a lot more."
Such a deal was expected as Jobs mentioned about this plans during the Q4 2010 earnings call:
"We haven't pushed it [the iPad] real hard in business, and it's being grabbed out of our hands".
Earlier he also told that the mass market of consumers is easier to reach in comparison to government or enterprise users because major buying decisions in such organizations are made in most cases by "gatekeeper" individuals.
Analysts at Gleacher & Co. think the Apple will gain success in business sector because of the "halo effect", as many corporate users have already bought iPhone (according to Fortune, 80% of the Fortune 500 actively use iPhone).
Moreover, Unisys has an experience in developing iOS-apps for its governmental clients. For example, recently the company created an application for the U.S. Department of Homeland Security border patrol agents, which "lets managers check the status of border-crossing technology, such as cameras from their iPhones".
So, obviously, partnership of Apple and Unisys will also increase the number of iOS apps for government agencies, which will make Apple's products even more attractive for really anyone.

Leave a comment