Microsoft Office 2011 for Mac has been released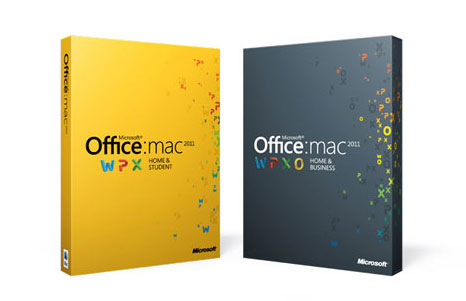 This Tuesday Microsoft released Office 2011 for Mac, which has a bunch of new features and Microsoft Outlook with totally redesigned interface.
General manager of the MS Office for Mac team Eric Wilfrid explained that many Mac users still want to use Microsoft office, though Microsoft and Apple are serious competitors in this field.

"As someone who works at Microsoft and deals with Apple often, I acknowledge that our companies compete. Some people choose Windows, and some people choose Mac. That conflict tends to get a lot of attention, but I deal in the reality that there are customers who love their Macs and also love using Office."
Wilfrid also said 75% of all Mac users use Office, and this is why the relationship between Apple and Microsoft is so important.
So starting from today Mac users can obtain the latest versions of Microsoft Excel, Powerpoint, Word and Outlook. Office 2011 suit for Mac was translated into 13 languages, and this number will be increased to 45 in November.
Generally Office 2011 has greater file format compatibility and now allows for few users to work simultaneously on one document even in different locations. New Outlook can now work with Exchange and Office 365 cloud service, connect to SharePoint and be integrated with Windows Live SkyDrive. The latest release also brings the cloud-based service, which was earlier available only for Windows users.
"Office isn't just about what runs on a desktop machine or laptop. Office is an experience that shows up across your computer, on the Web browser, and on your mobile device."
Here are the prices for different bundles of Office 2010 for Mac:
Word for Mac 2011, PowerPoint for Mac 2011 and Excel for Mac 2011 can also be purchased separately for $139.99 each.

Leave a comment