Apple Maps Are Now Used 3 Times More Often than Google Maps on iPhone and iPad

According to the latest data from Apple shared by Boston Globe, iPhone and iPad owners are now using the built-in Apple Maps app three times more often than its closest competitor, which is Google Maps. Each week the mapping service gets 5 billion map-related requests from all over the world.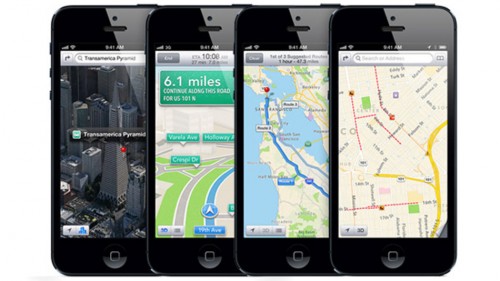 The aforementioned Apple results still allow Google Maps to remain the most popular mapping service. Back in October, the number of people using Google Maps was two times larger than that of Apple Maps. The main reason for this is the fact that Apple Maps are currently not available on Android.
Apple says its not finished improving Maps and it definitely still has some work to do, especially in rolling out transit directions. However, the service is now good enough that most users aren't turning to third party products instead.
Apple released the Maps app on 2012. Immediately after the launch, users began complaining about incorrect directions, lags and glitches of the application and other issues. Since that time, Apple has hired a wide number of experts and spent a lot of efforts on improving its native mapping service.
What app do you prefer? Apple Maps or Google Maps? Leave your comments below.
[via iClarified]

Leave a comment