Apple May Cease Partnership With Qualcomm

Qualcomm was reportedly trying to prevent Apple from producing iPhones in China. According to The Wall Street Journal, Apple is thinking about ceasing the partnership with Qualcomm and instead buy parts for iPhone and iPad from Intel or MediaTek.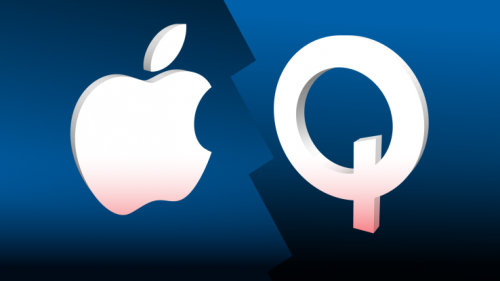 While other competing companies try to put aside their disagreements in favor of profit, Qualcomm continues escalating the arguments with Apple. The WSJ assumes that Apple wants to switch to Intel chips because Qualcomm is withholding the software necessary to test LTE chips on future devices. The report says:
Qualcomm stopped sharing the software after Apple filed a federal lawsuit in January accusing Qualcomm of using its market dominance unfairly to block competitors and to charge exorbitant patent royalties.
Qualcomm, in its turn, says that the modem is already released to Apple. Because of this finger-pointing, it's hard to find the truth, but Qualcomm's aim here is doubtfully breaking with Apple, it's more likely to make Apple negotiate with Qualcomm. It's likely for Apple to buy parts from different sources to make companies compete and decrease the prices for important components. And it won't be a problem for Apple to use Intel modems, as they are already used in iPhone 7. Still, if Apple is to exclude Qualcomm from the line of its suppliers, both companies will lose.
[via BGR]

Leave a comment