Apple Patents Map Layers, Not Like Those Google Uses

The company from Cupertino has recently filed a patent for customizable map layers. You may say that various maps developers, like those working for Google, already use layered maps. Nevertheless, according to the patent application entitled "Interactive Map" published by United States Patent and Trademark Office on December 19th, Apple's concept is a bit different from the existing ones.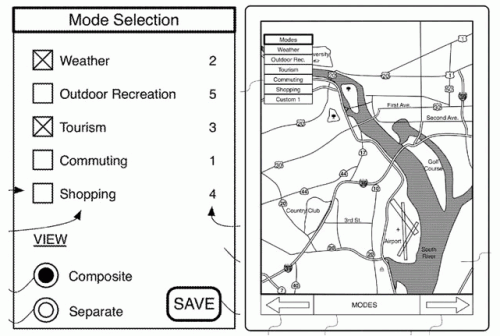 And here how it is different (via 9to5Mac):
So, for example, instead of having all roads shown on one layer, you could choose to show only highways when driving across country, or only minor roads when planning a cycle ride. When you have highways selected, you could tap on a road to display only items relevant to that road, such as junctions, gas stations, diners and so on. Getting hungry? Choose a layer that shows only places to eat.
It would be interesting to see Apple's layered maps, don't you think so?

Leave a comment