Apple Raises Prices for Mac mini in Several Countries

As it has been spotted earlier this day, the prices for the Mac mini both is Australia and Brazil have been increased due to some unexplained reason. This is what Mark Gurman of 9To5Mac reports.
In Australia, the prices were formerly A$699 and A$899 for the standard configurations, and the Mac mini Server model was priced at A$ 1,099.00. Now, the machines are priced at A$749, A$999, and A$1249, respectively.

The prices for the Mac mini have also been raised in Portugal and Malaysia, multiple tipsters have noticed.
Is it still unclear why Apple has changed the pricing for the Mac mini. Hope the company representatives will explain such a step as soon as possible.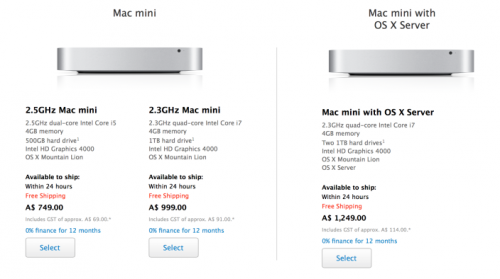 Leave a comment