Apple Released iOS 4.3.5 for iPhone, iPad, iPod Touch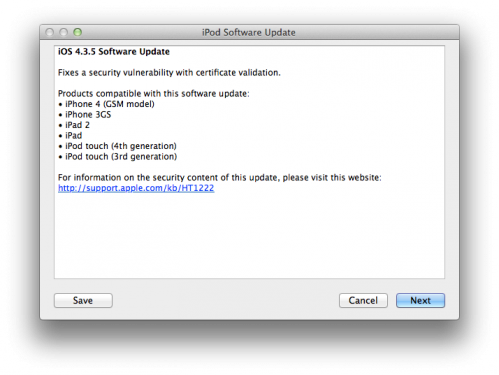 Apple released iOS 4.3.5 for the iPhone, iPad, and iPod touch. The new firmware fixes a security update with certificate validation. For Verizon iPhone owners Apple released iOS 4.2.10.
Products compatible with this software update:
iPhone 4
iPhone 3GS
iPad 2
iPad
iPod touch 3G
iPod touch 3G
You can update via iTunes or download using direct links here.

Leave a comment