Apple Released Update for OS X Mavericks Mail App

Just after the OS X Mavericks launch, users began to complain about bugs connected with Mail app. At last, Apple released an update that is capable of resolving all of the issues.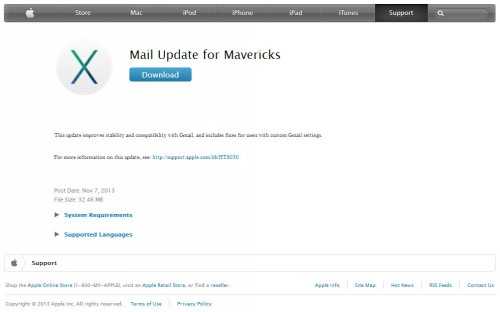 According to Apple,
Mail Update for Mavericks includes improvements to general stability and compatibility with Gmail, including the following:

Fixes an issue that prevents deleting, moving, and archiving messages for users with custom Gmail settings
Addresses an issue that may cause unread counts to be inaccurate
Includes additional fixes that improve the compatibility and stability of Mail
Before installing Mail Update for Mavericks, you should back up your system and then follow the instructions on Apple's official website.
The update was released last week, however, only for developers. Now it is available for every single OS X Mavericks user across the world. One can download it at the link.

Leave a comment