Apple Releases iOS 6.1.3 With Evasi0n Fix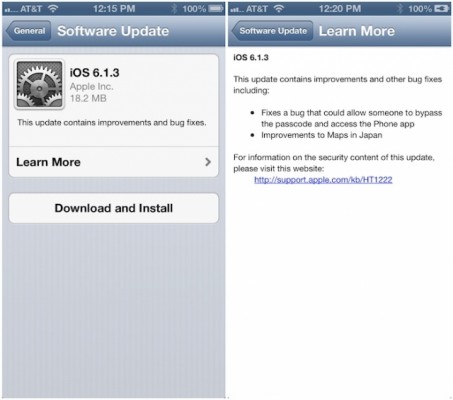 Apple released iOS 6.1.3 which fixes a lock screen passcode bug and brings improvements to Maps in Japan. It also disables Evasi0n jailbreak.
iOS 6.1.3:
This update contains improvements and other bug fixes including:
● Fixes a bug that could allow someone to bypass the passcode and access the Phone app
● Improvements to Maps in Japan

For information on the security content of this update please visit this website:
http://support.apple.com/kb/HT1222
You can update in iTunes or directly on your iDevice. If you use jailbreak or unlock, do not update! iOS 6.1.3 is not jailbreakable.

Leave a comment, read comments [2]