Apple Releases iOS 8.1 Beta to Developers for Testing

Apple on Monday released iOS 8.1 to developers for testing. As you probably know, iOS 8.1 is one of the three versions of the mobile operating system the guys from Cupertino are currently working on. The release comes several days after the release of iOS 8.0.2, which contained a wide number of bug fixes.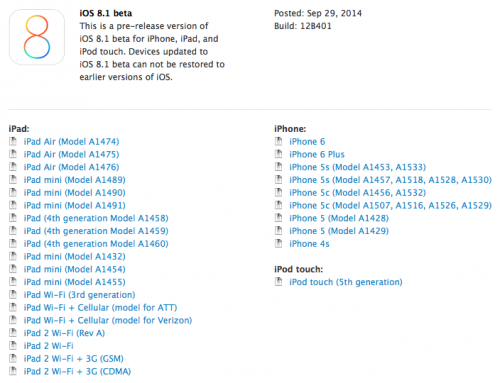 Monday's beta has a build number 12B401 and can boast of several stability improvements as well as some new features. The most important and the most conspicuous feature is the support of Apple Pay, the long-anticipated payments service, which was announced earlier this months and which will be launched in October.
Aside from iOS 8.1, Apple on Monday released Apple TV beta and Xcode 6.1 beta 3 to developers. Let's hope all these pieces of software will work fine and won't cause such problems as iOS 8.0.1 that was released last week.
Those who have a developer account can download the latest iOS 8 beta from Apple's developer portal right now. Keep in mind that this is only a beta, so it may contain bugs and be unstable.

Leave a comment