Apple Releases New iOS 10.1.1 Build to Users Worldwide

Apple has just released a new build of iOS 10.1.1 to users worldwide. The release is a bit of surprise, provided that crucial bugs were fixed with previous version of iOS 10.1.1 and there are no new features or visible enhancements in the latest update.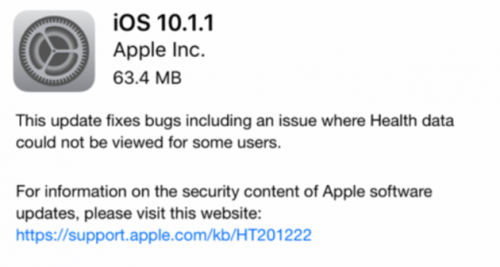 Anyway, iOS 10.1.1 has a build number 14B150, which is slightly different from the build number of the previous firmware version – 14B100. This means that the company has included some under-the-hood stability or security improvements to the new iOS. It is possible that Apple patched some vulnerabilities that could be used to jailbreak iOS, but this suggestion has to be checked by jailbreak developers.
If you have a compatible iPhone, iPad, or iPod touch, you can update to iOS 10.1.1 using iTunes, as the OTA-update is not available as of now.
The release of the initial iOS 10.1.1 version took place on October 31. That build contained some fixes for the Health app that did not function properly on some devices.

Leave a comment